Change the way you experience music...

Sugr Cube brings beauty and convenient wireless audio into your home with an elegant modern minimalist design surrounding a precision engineered audio system professionally tuned to provide an unbelievable immersive music experience in any room.
Sugr Cube's customized a neodymium full-range driver delivers lush high-frequency sound and it is the first speaker of its kind to use a bass-reflex acoustic chamber and wood housing for booming bass that you can hear and feel.

Intuitive touch and motion controls for playback put the power of music at your fingertips and Sugr Cube has on-board storage, 24 hr battery life and hand-held portability to take your music collection anywhere.
Designed with powerful connectivity in mind, Sugr Cube is Spotify Connect ready, works seamlessly with Airplay and DLNA and streams virtually any online radio stations.
Sugr Cube changes everything...connect, control, listen, and enjoy.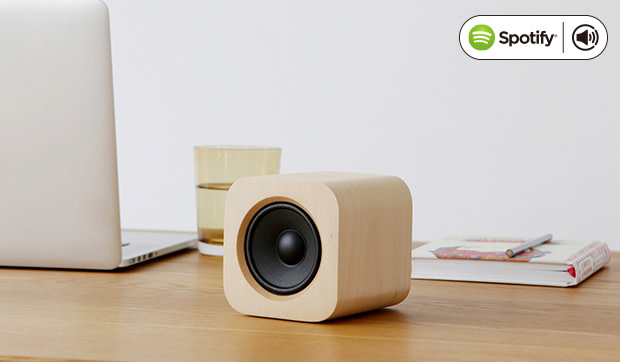 What Can Cube Do?

Play music from Spotify,Pandora, your computer, online radio, and more using high speed Wi-Fi in your home or office
Provide immersive sound without interruptions from notifications or calls
Stream your music library using Airplay, DLNA or Qplay to any room
True stereo sound for better audio distribution when using two Cubes
Touch and motion control for easy, intuitive music playback and features
Modern minimalist design suits any home or office decor